Bullock Access offers a full line of Best Bath Systems barrier free showers, walk in showers and tubs to meet your needs.  Best Bath products are specifically engineered to convert a standard bathroom or create a new bathroom to be accessible, beautiful and safe. We work closely with architects, commercial project developers and homeowners to ensure a safe and accessible bathing system.
Licensed in CT
Serving CT & Western MA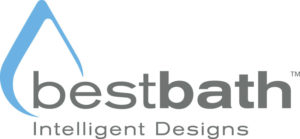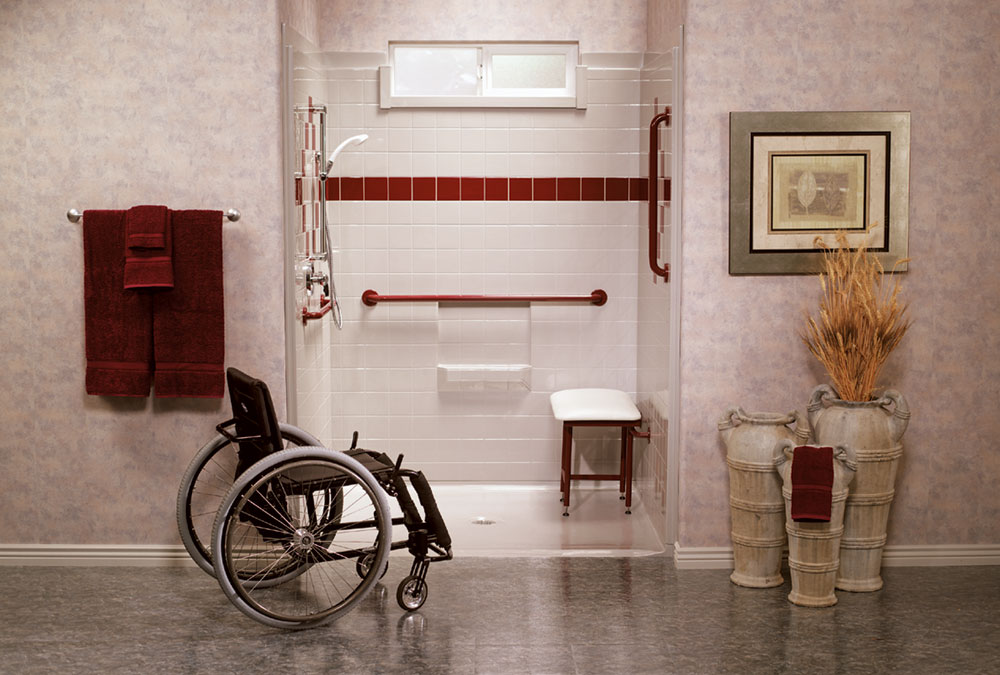 Beautiful and Functional Barrier Free & Curbed Showers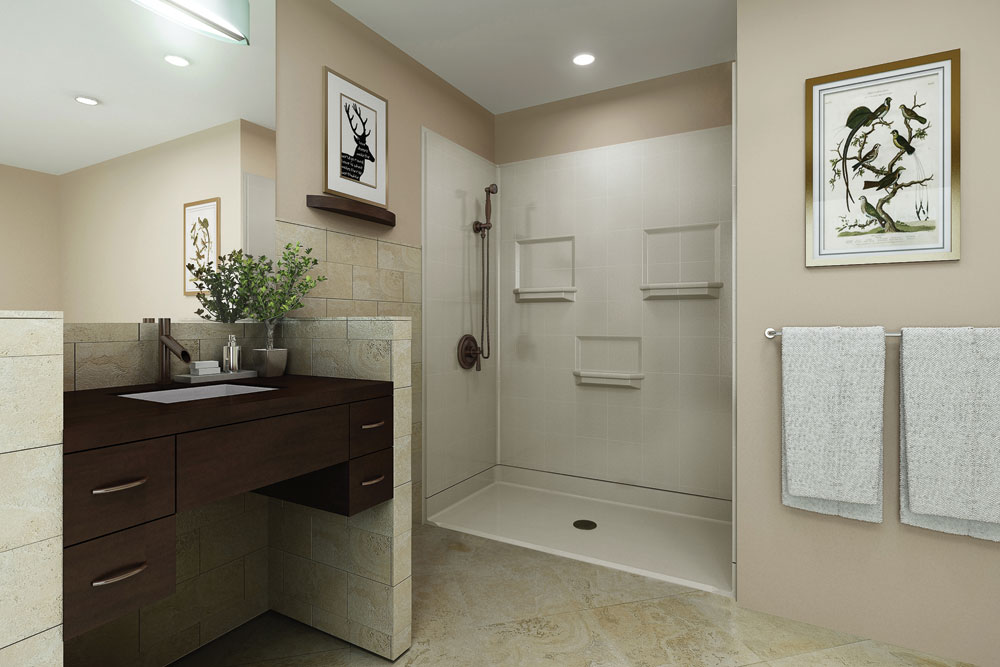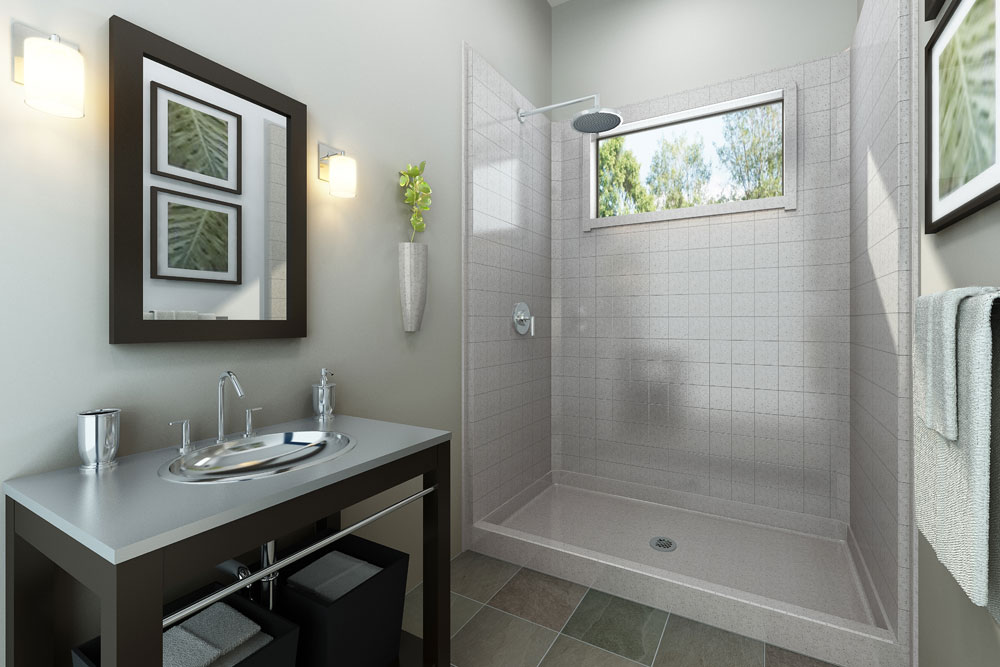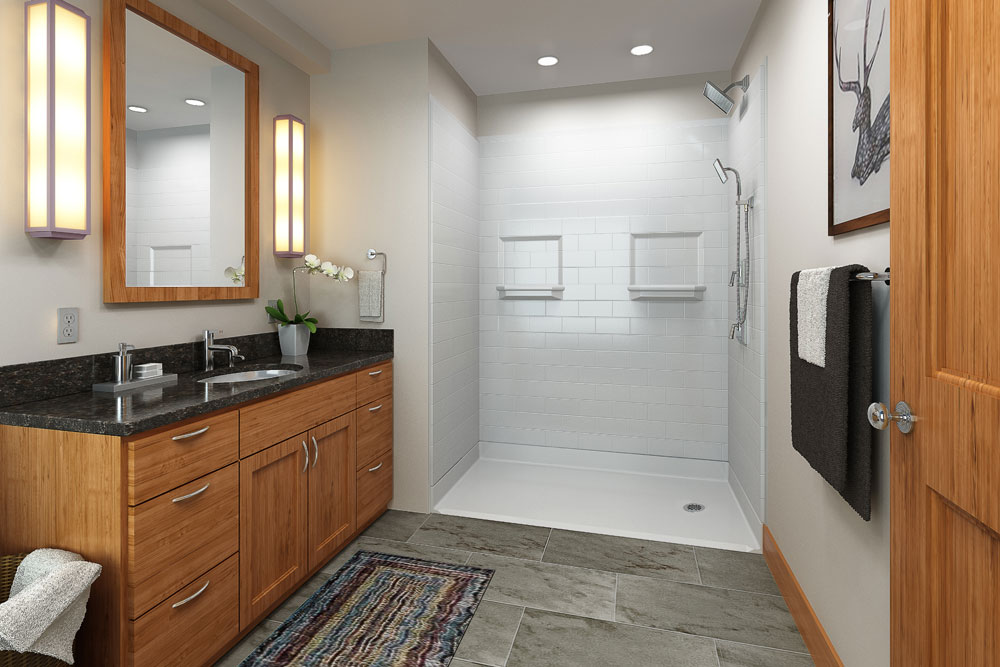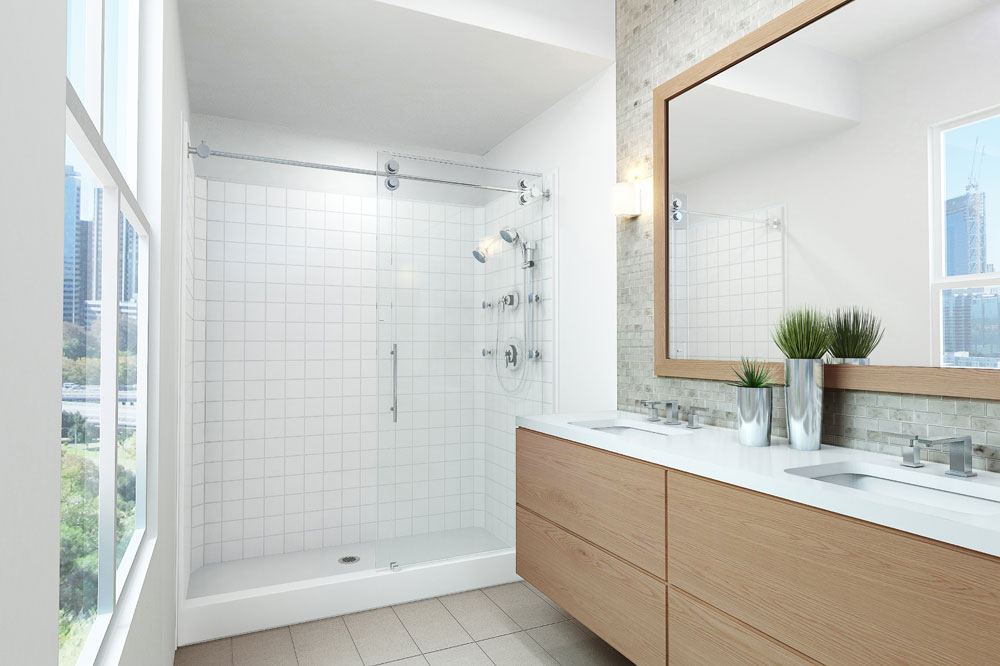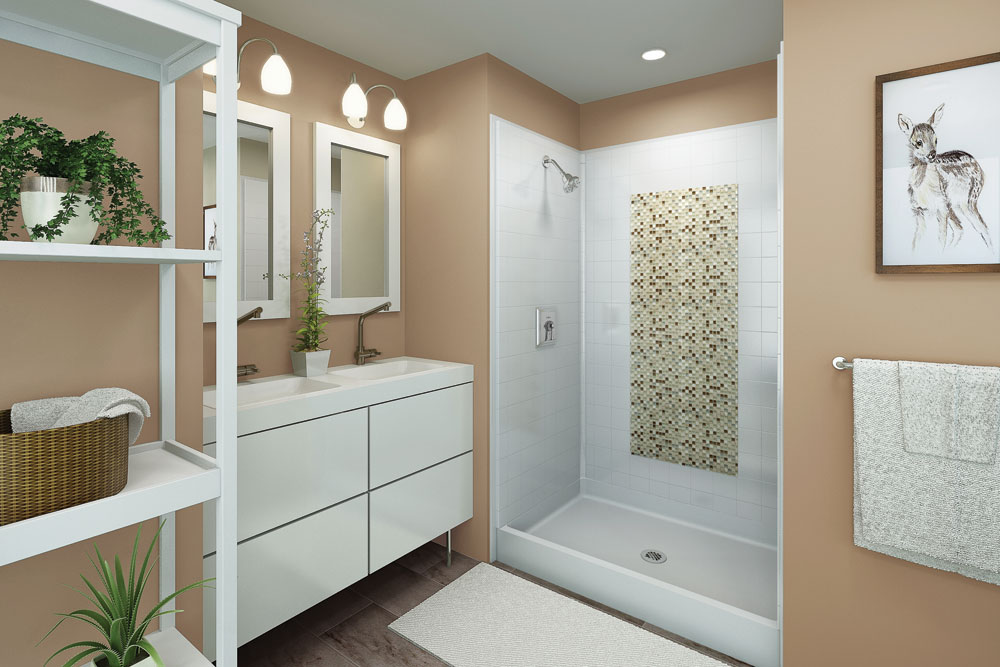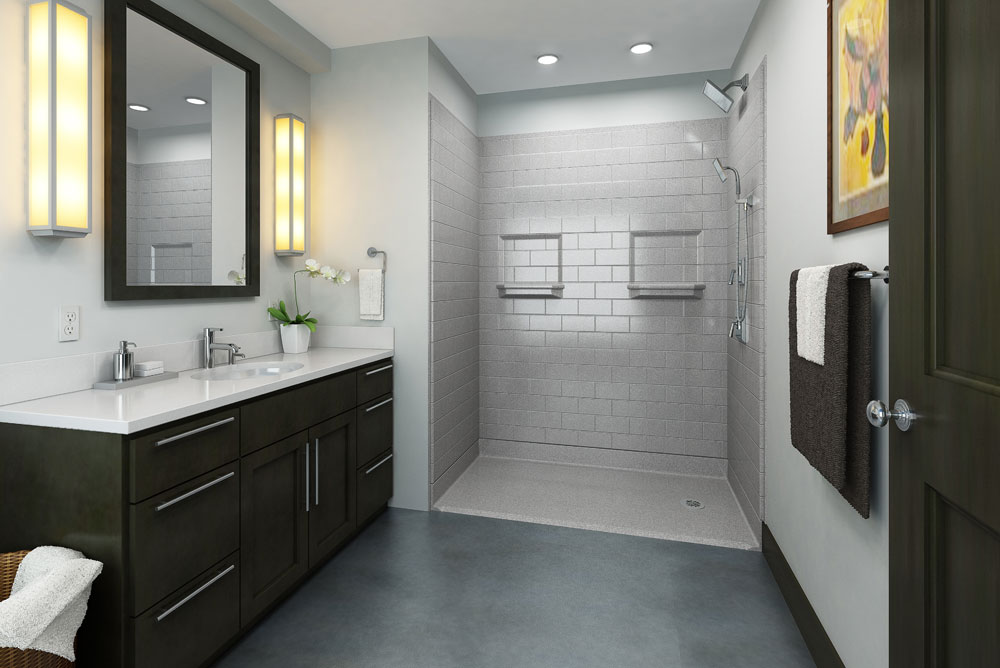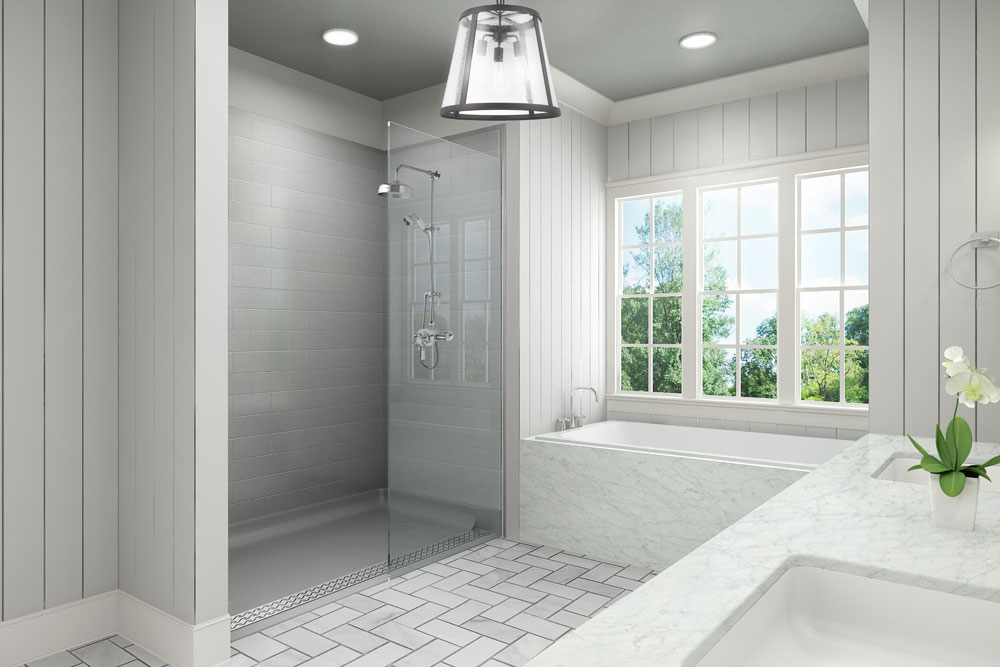 Let us help you find the perfect barrier free and roll in shower that fits in the same space as a traditional tub shower.
It's simple. A home's bathroom should be stunning.  That's why each Best Bath System is custom manufactured to exude luxury and beauty. Choose from hundreds of color options, or completely transform the look of your tub or shower by selecting granite colors. Whatever the vision, we can make it happen—beautifully.  Best of all, your Best Bath ADA shower or tub will offer years of flexibility while adapting to changing needs.
30-Year Warranty
Full plywood reinforced walls allow for grab bars and accessories to be easily installed, now or in the future, for secure bathroom safety
Gelcoat surface offers unique design capabilities and color options, is durable and easy to clean.
Easy and fast installation so that you get your home back.
Attractive Options:  Add custom color to our tiles, add real tiles, and create interesting patterns
Exclusive Water Containment System:  The water stopper on curbless shower pans allows the user to step on or roll over it while being barrier free.  When used with a weighted shower curtain, water stays inside the shower.
Safety:  Non-slip surface
Handicap and Accessible Showers
Choose Bullock Access for your accessible bathing needs and you will get the ultimate in safety, beauty and durability. From total color customization, to the tough composite and structurally reinforced walls with an attractive gelcoat finish, our products set the standard for elegance in design.
Hundreds of shower designs with multiple  threshold heights to fit your unique needs
Variety of curbless, barrier-free, walk-in and roll-in shower stalls
No mud setting required, saving time and money
Customizable accent colors
Multiple threshold heights for all applications
Snap joint assembly for easy installation, a clean look and watertight corners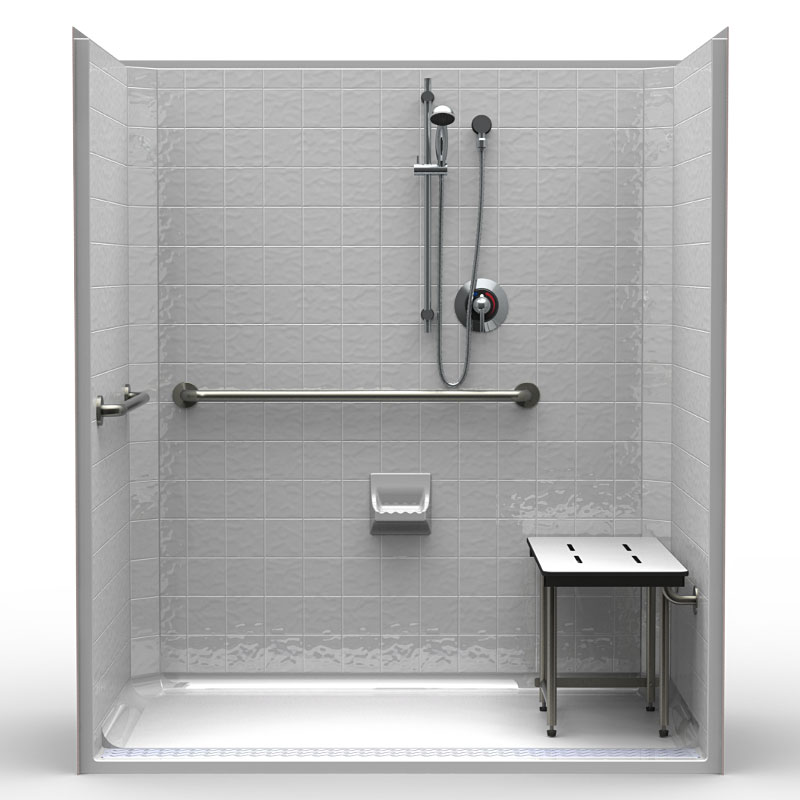 Shower Pans
Increase your design options with our barrier free shower pans.  Built to last, they are available in a full range of sizes and threshold heights, including curbed and low-profile. Bestbath shower pans allow for the use of tile walls without the worry and maintenance of tile floors.
Fast and easy installation
Leak-proof
Pre-leveled at the factory for a perfect slope to drain every time
No mud setting required, saving time and money
Designed for use with tile walls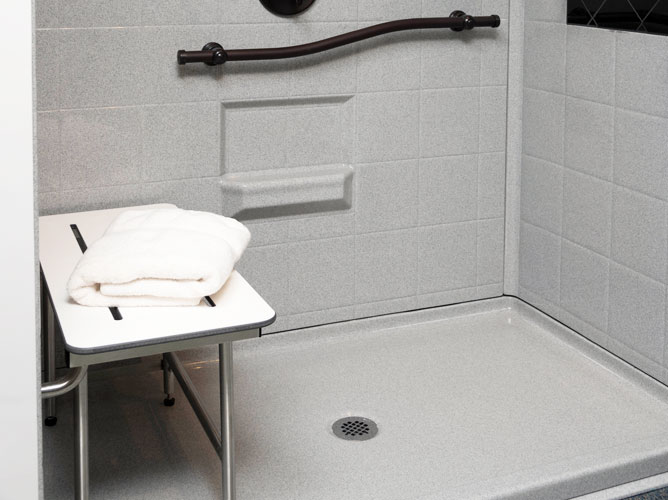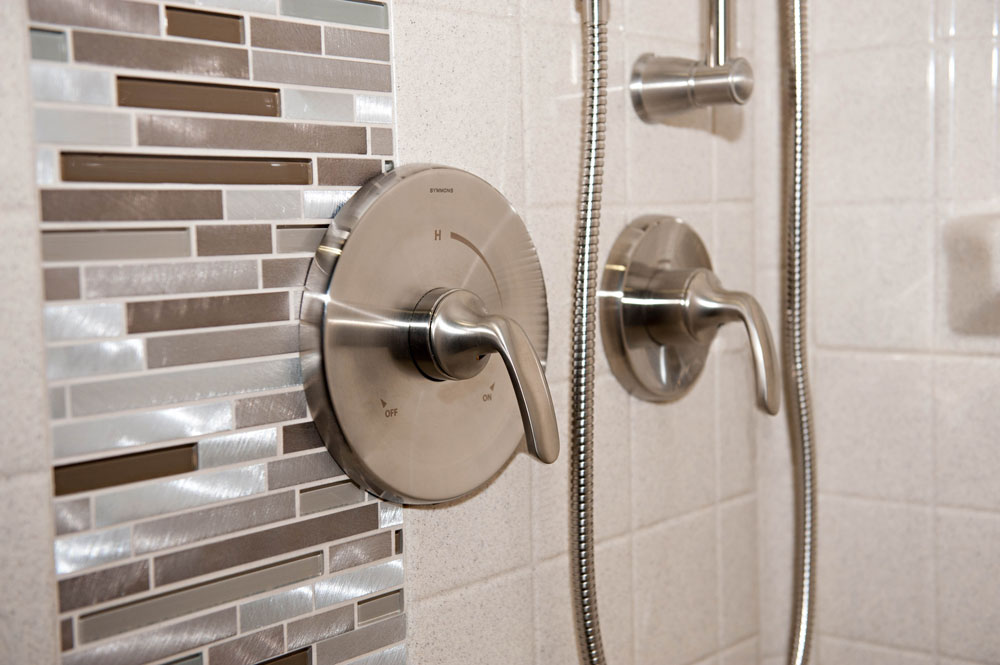 Accessories – Bath Jewelry
Bestbath accessories perfectly accompany showers and tubs, providing safety for seniors and those with limited mobility. The Bestbath Great Grabz line of decorative grab bars brings sophisticated elegance to any bathroom, while soap dishes, no-caulk drains and window and flange trim kits make your bath or shower even more beautiful. Our weighted shower curtain and the Water Stopper take performance and style to the next level.
---
Why Bullock Access Chooses Best Bath™
Bestbath is the world's leading manufacturer of accessible shower products for people of all abilities.  Best bath products are made in the USA and come with a 30-year limited warranty so you can relax knowing you're covered now and in the future.  Bullock Access has the largest selection of Bestbath products making them the only authorized Bestbath showroom in Connecticut.  Their quality backed by their warranty and superior service makes Bestbath our exclusive choice for our customers' shower and bathing systems.
Interested in our bath products? Call
860-870-7444