We Install Residential Elevators
Residential elevators make life easier for people of all abilities.  They are popular for those "aging in place" and offer ultimate accessibility for multi-level living. They offer safety when stairs are a challenge, and convenience when moving items from one floor to another.  We carry basic through luxury styles, with a variety to suit almost every situation.
Home elevators enable multi-level living and are an excellent return on investment by increasing your home value.  We offer electric and hydraulic drives, with or without hoist ways, and with or without machine rooms.
Through a free site survey and with regards to your budget, Bullock Access can help you determine which home elevator is best for you. We provide all aspects of site work construction including foundations, electrical requirements, framing, and finish work for one stop shopping.
Gearless Home Elevator:  A gearless traction system operates with extremely low noise levels.
Infinity Luxury Home Elevator: This is a traditional hydraulic drive system and offers the smoothest ride possible.
Eclipse Home Elevator: This elevator does not need a machine room, which saves space in the home and can be installed in less time.
Telecab Home Elevator:  This is an innovative elevator solution that does not require a hoist way.  It runs between two floors through a cut-out in the floor.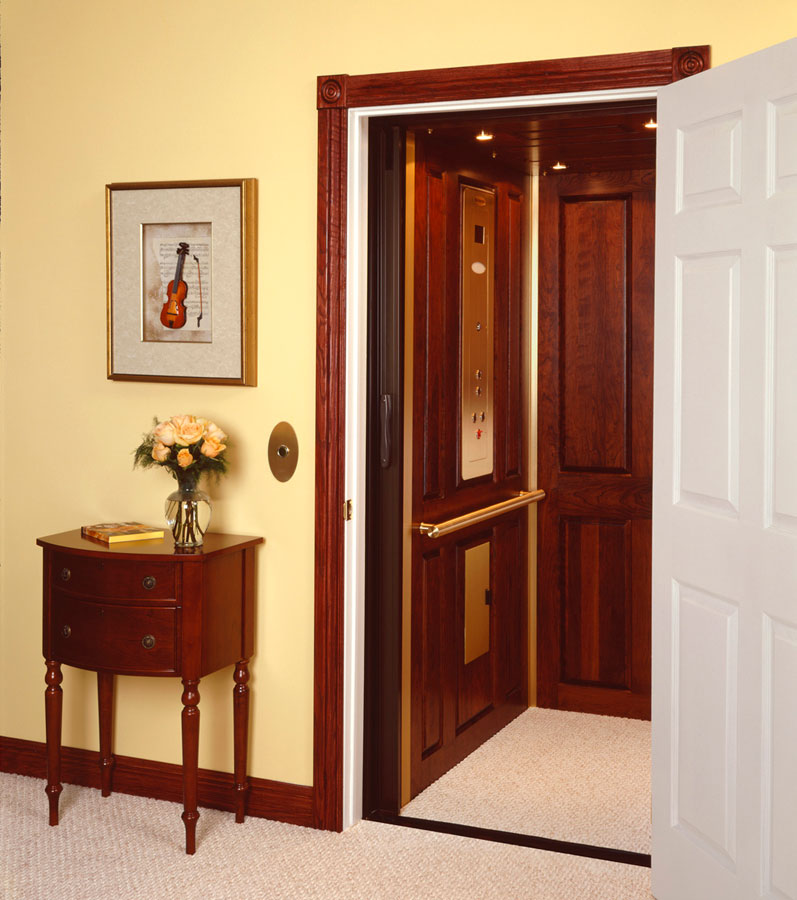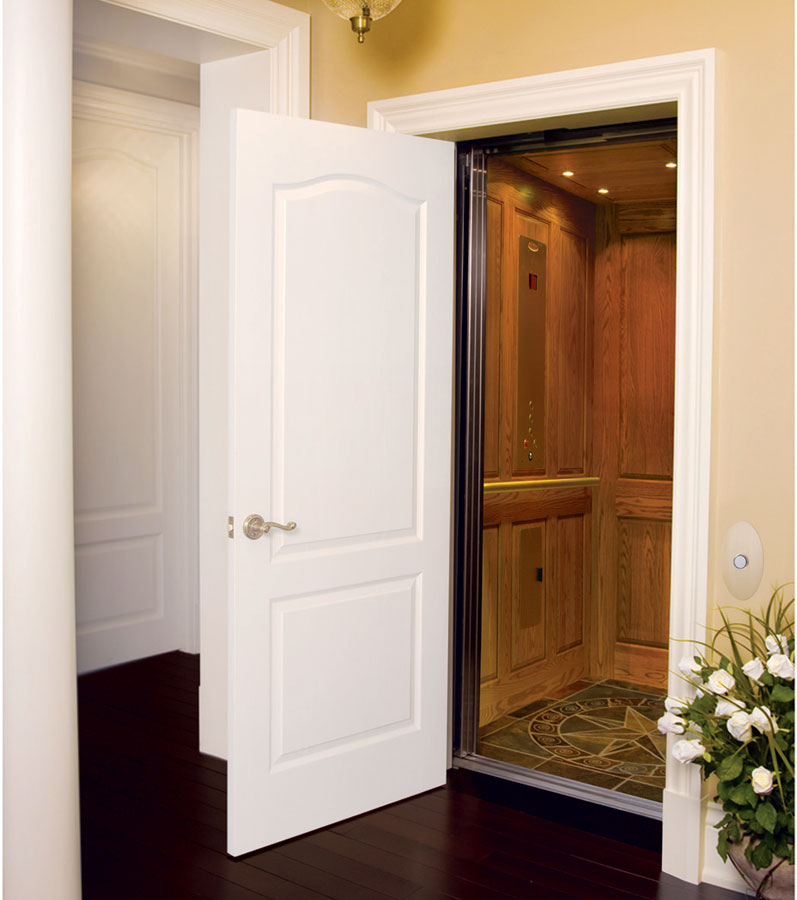 Options
Entry and exit: 1 or 2 doors, and configuration to suit your layout
Interior size
Door type: manual, automatic and 2 speed
Interior finishes: hardwood, veneer or melamine
Additional detailing and accessories available


---
Why Bullock Access Chooses Savaria
Bullock Access is proud to be an authorized dealer for Savaria home elevators, and our installers have been trained and certified by Savaria to sell, install and service their full line of stair lifts and elevators. Savaria has been an industry leader since 1979, and their products are fully manufactured in North America. Your Savaria home elevator comes with a 3-year warranty for parts, which you will obtain from Bullock Access.
Interested in our elevator products? Call
860-870-7444