Elevate Your Life with Bullock Access: Premium Stairlift Services in Meredith, New Hampshire
Meredith's Leading Supplier of Stairlifts and Home Accessibility Solutions
At Bullock Access, we pride ourselves on offering exceptional stairlift services tailored to the needs of the Meredith community. With over 35 years of excellence in the field, our services are now more accessible than ever for residents in Meredith and the surrounding New Hampshire Lakes Region.
Why Meredith Residents Trust Bullock Access
Local Specialists: Based in the Lakes Region, our technicians are committed to serving Meredith and nearby areas.
Seasoned Expertise: Over 35 years of delivering quality stairlift installations make us your reliable choice.
Licensed, Insured, and Professional: Ensuring your installation is up to code, safe, and secure is our top priority.
Customized Stairlift Solutions for Meredith Homes
Stairlift Varieties
Choose from an extensive selection of stairlift options designed to fit your Meredith home:
Straight and Curved Stairlifts: Perfect for all types of homes, whether they feature simple or complex staircase designs.
Battery-Powered Models: Reliable performance, even during unexpected power outages.
Key Features
Quick Installation: Our professional installation process is efficient, taking less than half a day to complete.
Foldable Chairs for Easy Access: Convenient folding design allows normal staircase use when the stairlift is not in operation.
Secure Swivel Seating: Designed to provide you with a safe and comfortable experience.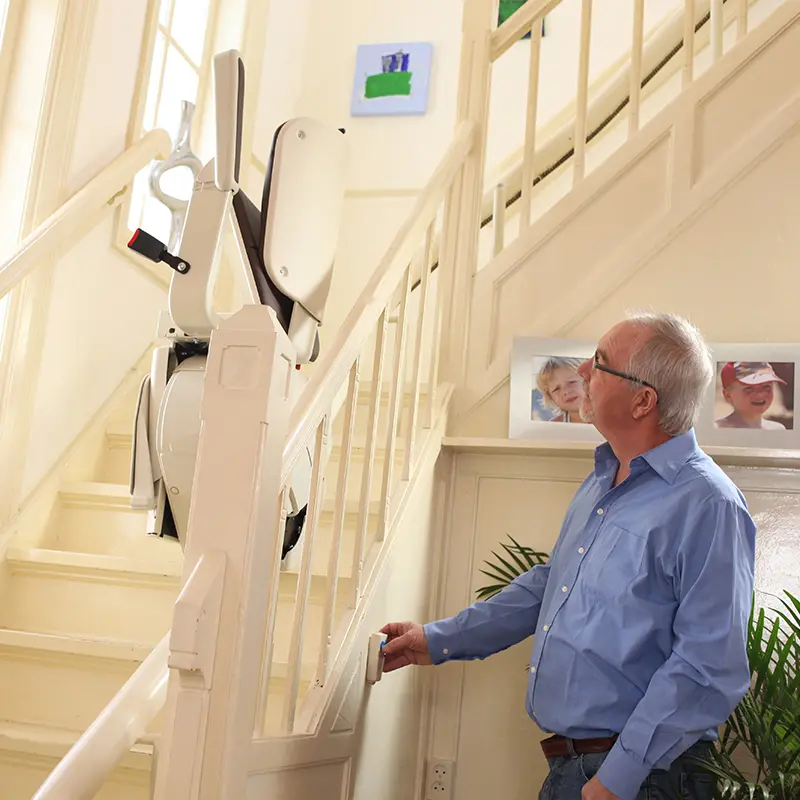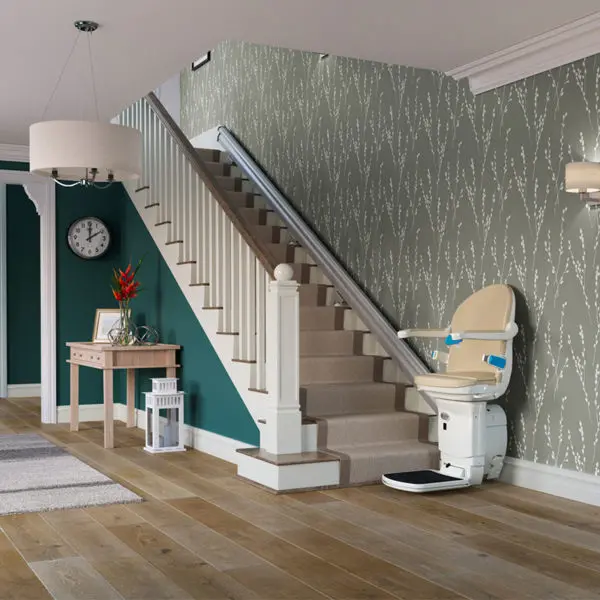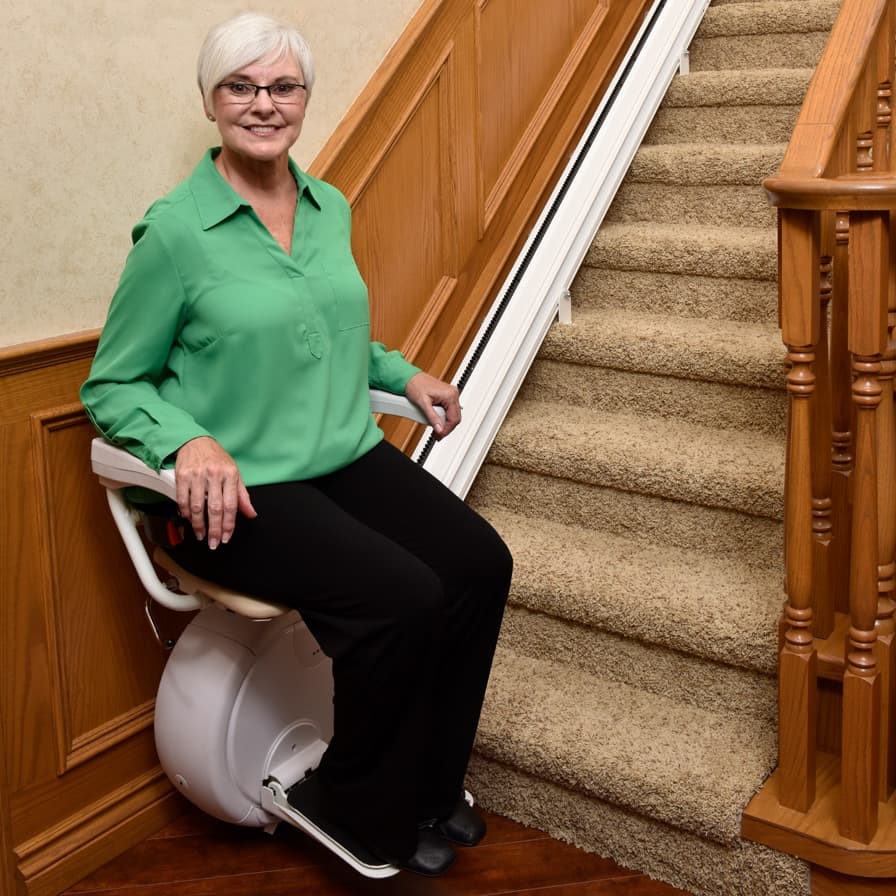 Our Seamless Process at Bullock Access for Meredith, New Hampshire
No-Obligation Site Survey: Our team conducts a comprehensive assessment, free of charge, to determine your specific needs.
Transparent Quoting: We offer an all-inclusive quote that covers both product purchase and professional installation.
Personalized Training: Learn the ins and outs of your new stairlift, ensuring you can use it confidently and safely.
Flexible Options to Suit Every Budget
New, Pre-Owned, or Rental Choices: Whether you're looking for a brand-new model or are open to a used or rental option, we've got you covered.
Advanced Safety Features & Design Choices: Customize your stairlift with a variety of safety features and aesthetic designs to match your home.
Choose Bullock Access for state-of-the-art stairlift installations in Meredith, New Hampshire. Your journey to a more accessible home begins with us.
Interested in upgrading your home accessibility in Meredith? Contact Bullock Access now. Call us or fill out the form below for more information.