Welcome to Bullock Access
We specialize in the sale, installation, and service of home accessibility equipment such as stair lifts, barrier free showers, patient lifts, wheelchair lifts, handicap ramps, and residential elevators.  Our mission is to help improve an individual's mobility and safety in their homes, churches and public places. 
We are…
the oldest accessibility company in CT – Family owned and operated since 1987

the only accessibility company holding (2) R-5 Limited Elevator licenses in CT

a certified VA stairlift installer

CAPS certified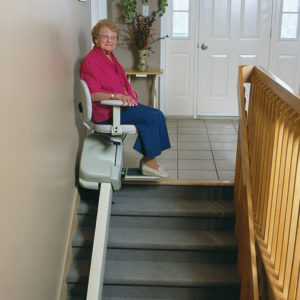 Stair Lift Specialists
Experience independent multi-floor living that is reliable, affordable and easy to use.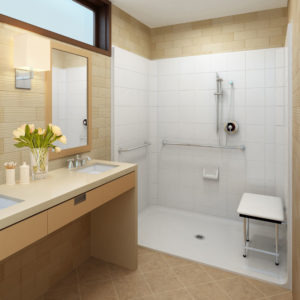 Barrier Free Showers
Providing a safe bathing environment with barrier free walk-in showers and bathtubs.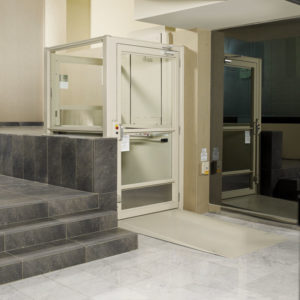 Wheelchair Lifts
Helping our clients remain in the place they know and love – their own home.
We really felt like they cared about our situation and that really meant a lot to us. It was also very encouraging to know that it is truly a family run business. It is good to know that there are people like the Bullock family in this world.
Thank you again for such great service. It was a pleasure dealing with each of you. We would highly recommend your company to anyone in need of your services. My mother feels much safer with the grab bars and is more comfortable using the hand held unit while comfortably sitting on the padded seat.
After many years of praying, discussing, and planning, First Baptist of Wallingford has a new lift installed! This lift allows those with difficulty navigating the stairs between the lower level (Fellowship Hall, Christian Education Wing, bathrooms, kitchen, etc) and the sanctuary with smooth and safe assistance. The excitement of finally having it finished is a gift from God. The Bullock Company was wonderful to work with and communicated with us on a regular daily basis.
The Bullock Company's attention to detail, willingness to maintain the lines of communication with all involved, and the ability to provide only the highest quality work demonstrates the Bullock's Company for excellence. Furthermore, his knowledge regarding ramps, lifts, bathroom, and other interior modifications enhances our efforts in providing the best customer service to our clients.
We are writing to express our appreciation to the Bullock Company for the accessibility modifications and renovations recently completed on our house. We were so impressed with Cliff at our initial meeting that we hoped his quote would be competitive because we were convinced he was the right choice for the job. It was refreshing to have a contractor tell us things we might not want to hear. Cliff was straightforward about how the project would proceed. He quickly and accurately provided us with a quote for the work.
Many thanks for your dedication and attention to detail.  You really saved the day for us--Jack feels much more secure with our new (grab) bars--and he is making tiny steps of improvement in his health. 

Blessings to you & your family during this Christmas season and always.
Authorized and qualified dealer and servicer of these fine brands
---