Platform lifts are a safe, reliable and affordable way to ensure accessibility from floor to floor and to stay connected to the outside world. They raise up from 28" to 168" and can meet most any desired door or platform height.   Wheelchair lifts can be installed indoors or outdoors.
We install vertical platform lifts in flood zones to help residents living in elevated homes.
Bullock Access is a dealer for Savaria wheelchair lifts, a world leader in the manufacturing of accessibility products. There is a wide variety of lifts that can make many sites handicap accessible where a commercial grade elevator is not necessary or practical.
Licensed in CT
Serving CT & Western MA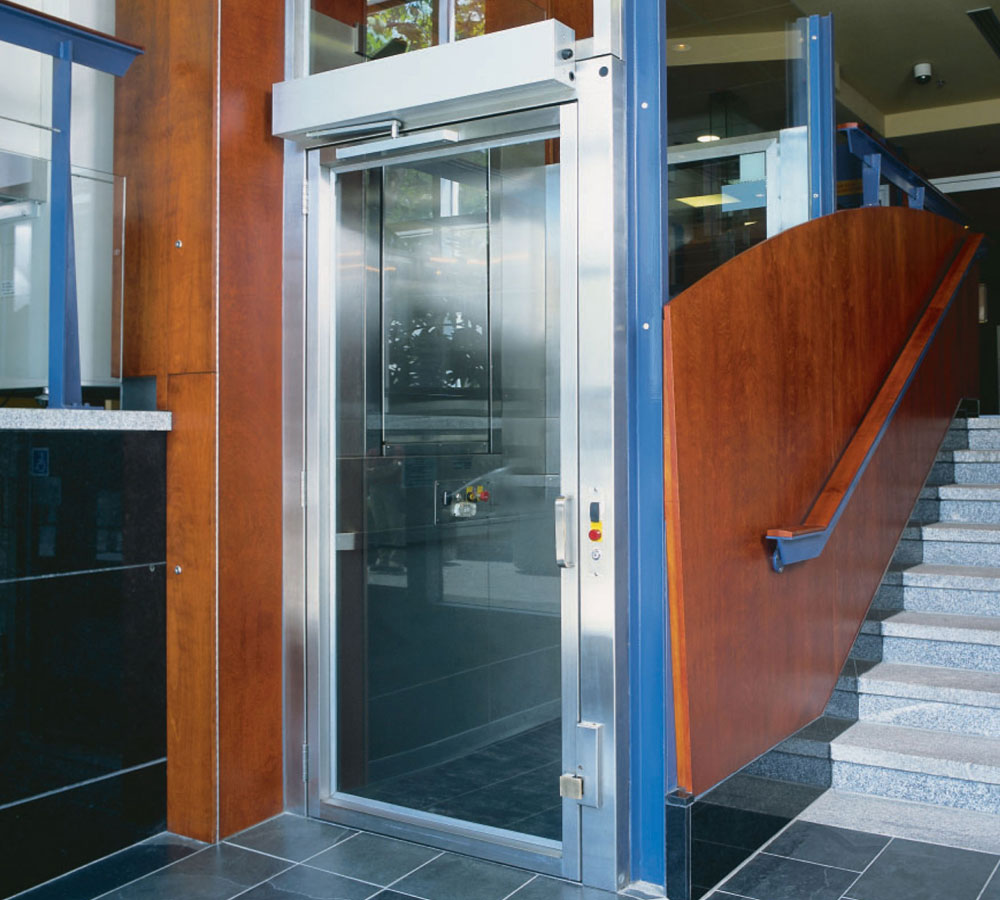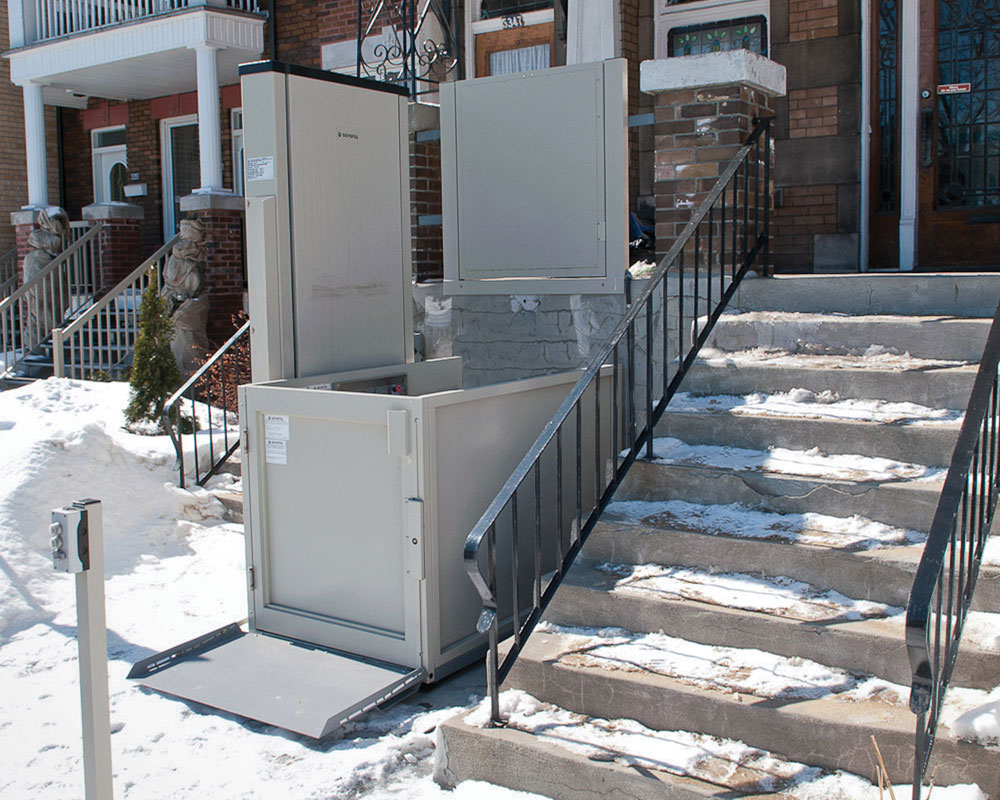 The Savaria Multilift
The Savaria Multilift is a vertical platform lift, designed for low-rise travel, inside or outside your home or in certain public spaces. With its durable design, the Multilift is popular for accessing decks and porches even in demanding climates.
ACME screw drive which delivers precision movement
Reliable performance you can count on day after day
Handles up to 750 lb
Room to carry a passenger in a wheelchair with ease
An array of safety features ensures safe operation
Sensors to stop the lift if it senses an obstruction
Residential and commercial applications
The Savaria V-1504
The Savaria V-1504 lift is built to carry a wheelchair and passenger safely up and down one or more levels. Suitable for installations in public and commercial buildings, as well as private homes. This Savaria lift features an extremely versatile design that can be configured and customized to suit virtually any project requirements and aesthetic needs.
Indoor and outdoor applications
Reliable hydraulic system
Ease of use
Range of finish options
Enclosed rail system in the lift tower – no machine room needed
Factory enclosure options available
Extreme climate options available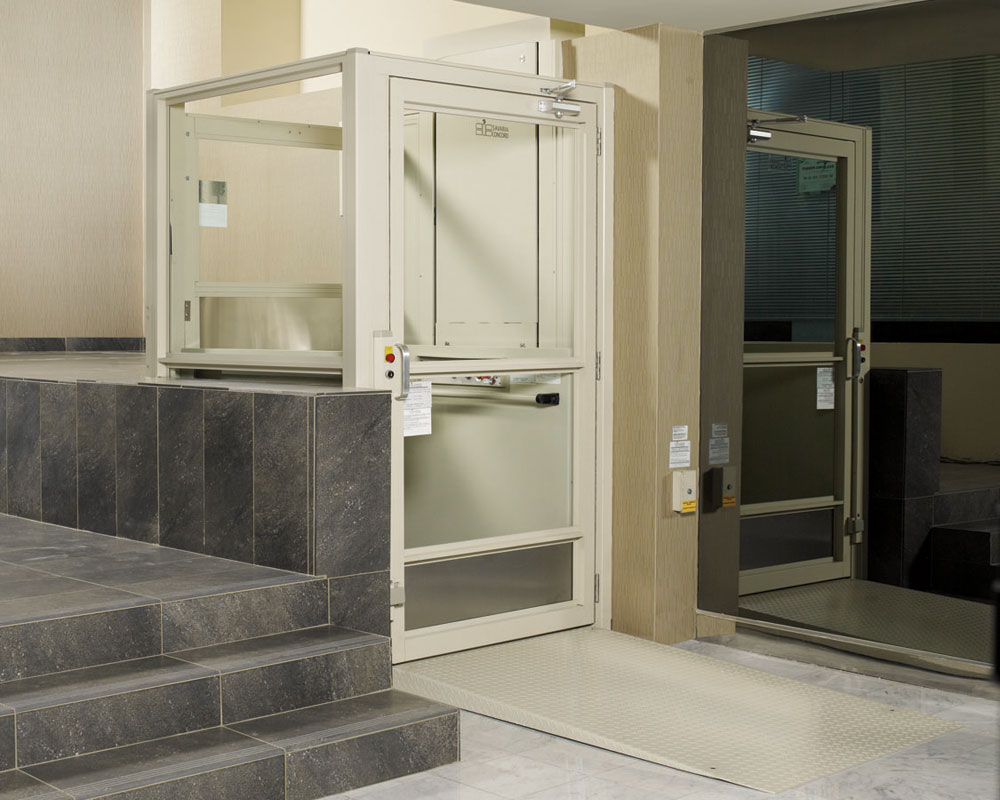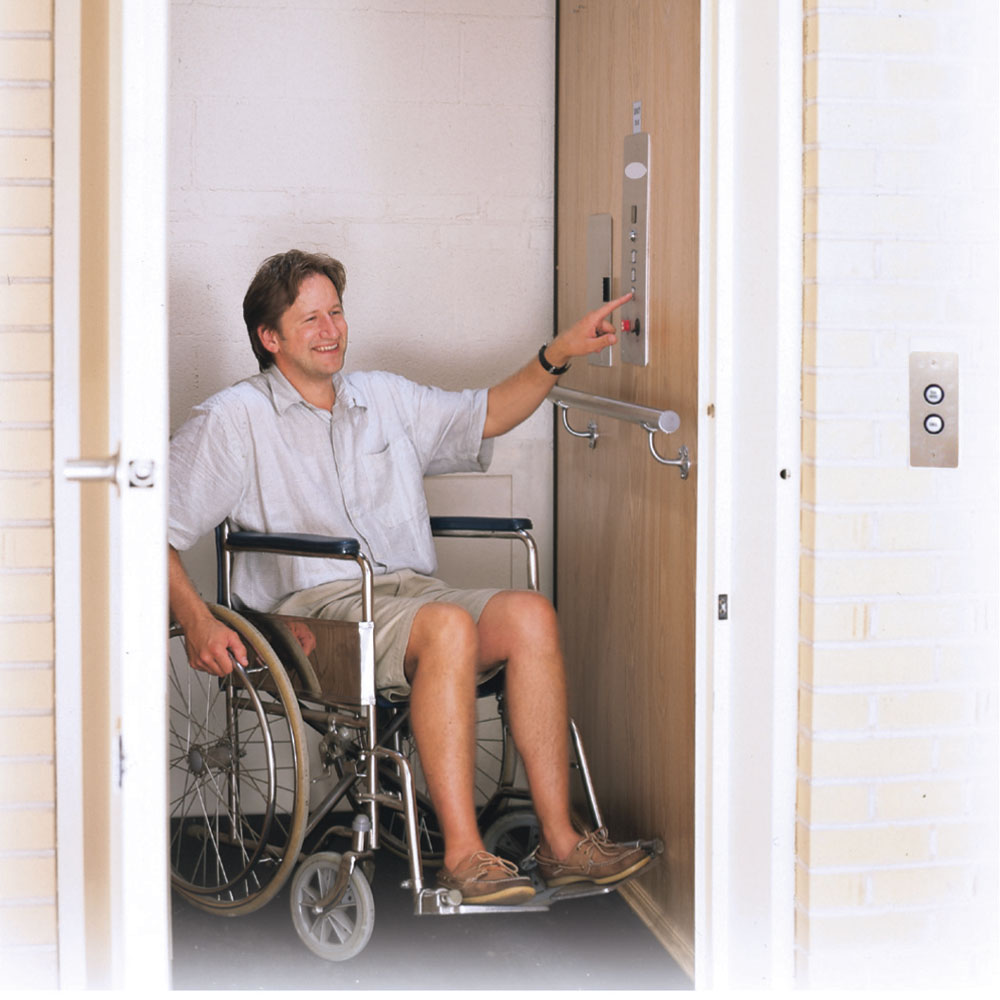 The Prolift Vertical Platform Lift
The Prolift Vertical Platform Lift is a smooth, quiet and efficient operating lift that can be installed in an existing or new structure. Its durable design and the wide variety of options to choose from, make it a great affordable lift that meets your accessibility requirements.
Savaria offers two versions: Standard (SCL) and Heavy Duty (HD). The HD features a higher capacity (up to 1400 lb) and is configured to travel up to 14′ with as many as 4 stops. With hydraulic drive, the Prolift is a reliable and quiet system suitable for use in places of worship, schools and other public buildings. Finished in melamine or optional plastic laminate and stainless fixtures, the Prolift can be sized with an interior cab of up to 36″W x 60″L (SCL) or 48″W x 60″L (HD).
Inclined Platform Lifts
Savaria Delta
The Savaria Delta inclined platform lift carries a passenger with a wheelchair up and down a single flight of straight stairs. This lift is suitable for home or commercial applications. The folding platform, available in ADA compliant sizes, allows easy access to the stairs making it a popular choice for schools, churches and other public buildings.
Savaria Omega
The Savaria Omega inclined platform lift handles inside and outside curved stairs, multiple levels and spiral stairs. Ideal for access over stairs in commercial settings.
Interested in our wheelchair lift products? Call
860-870-7444